Share this post

Rekha and Julie's first podcast
julieandrekha.substack.com
February 14, 2023 -
Rekha Basu and Julie Gammack are teaming up to ask a question on the minds of observers throughout the land:
What the hell happened to Iowa?
These two Iowa print and broadcast journalists decided to adapt the audio podcast platform to introduce an authentic voice to the devasting laws sweeping the state under the leadership of Governor Kim Reynolds and the extreme right-wing members of the current Republican party. They have circumvented traditional legislative processes to ram through a school voucher bill that some predict will bankrupt the state and destroy many public schools by starving funding.
In this episode and others to come, you will hear the pain in the voices of those impacted by the hateful bombast being used to foment anger within their base of support. You'll also hear from professional observers attempting to put into historical context what happened to Iowa.
In future episodes, they plan to talk to people who can speak to various paths that lead us to where we are today, where the government is encroaching on what books can be available in public schools and the cases a duly elected County Attorney can prosecute or not.
This move toward totalitarianism is ironically called 'liberty-loving.'
---
'What the hell happened to Iowa?' will be delivered to our subscribers' email inboxes, the Cedar Rapids Gazette, and the most popular podcast apps.
It is not required to become a paid subscriber to receive this podcast. However, the revenues will be used for production costs if you do.
---
Please offer your thoughts about what is going on in Iowa. Do you have a suggested topic? Your responses could be incorporated in future episodes during a reader reaction segment.
---
Thanks to our incredible production team: James Hamilton, Brain Dodson, (audio production), Tina Haase Findlay, Brandon Findlay, and Thomas Tormey (music).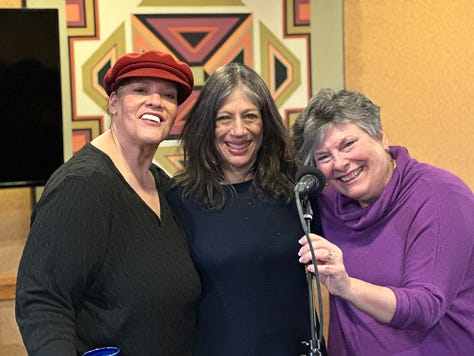 ---